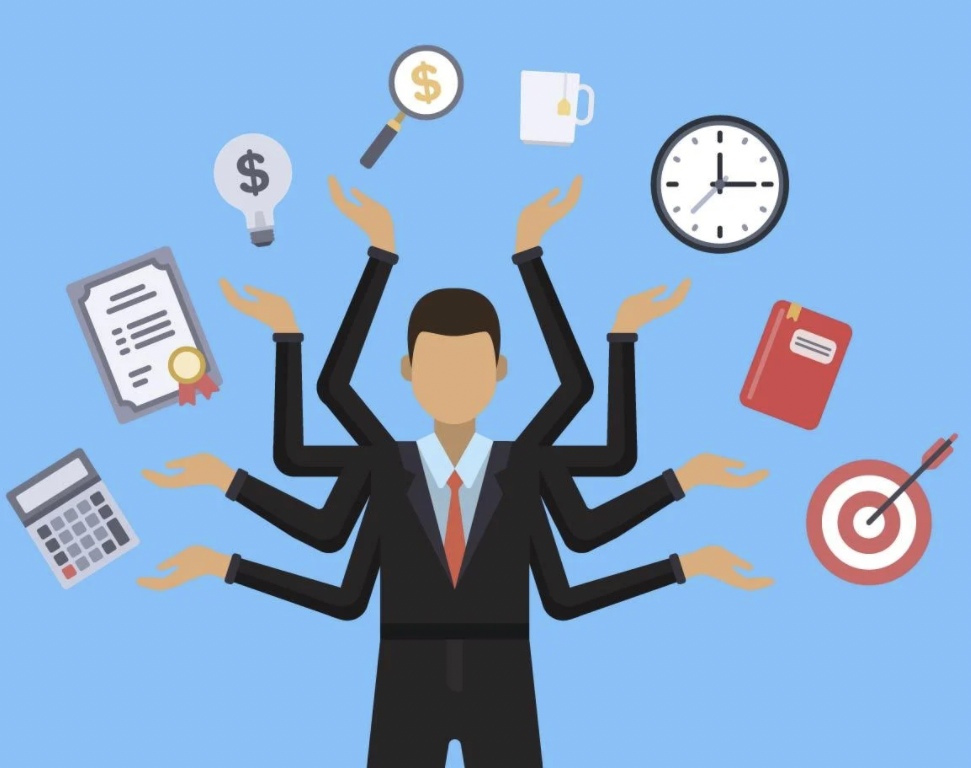 Top 18 time management tools to use in 2022!
We all have the same 24 hours in a day. The ones who make the most out of it are the ones that make it to the top. That's why we put the finest time management software to the test to discover which one saves you the most time and helps you be more productive!
"The reason why one man is great and another man is living in mediocrity is simply because one understood the value of time while the other did not." - Sunday Adelaja
So here's the list in order:
1. BeTimeful - Browser Extension that makes social media less addictive
2. Infinity - A Time Management Software That Covers All the Bases
3. Wisesheets - Get stock financial data instantly on your spreadsheet
4. Google Calendar
5. ZoomShift
6. Scoro
7. Proofhub
8. Clockify
9. DeskTime
10. Zapier - Automating workflows
11. Monday.com - Project management software
12. Todoist - A modern todo list app
13. Loom - Video Messaging for Work
14. Slack - Workplace communication tool
15. Clara - AI meeting scheduler
16. Forest - App that increases focus
17. Otter - digitize your handwritten notes, transcriptions, and voice recording
18. Notion - Modern Note taking app
Betimeful removes the distracting & captivating social media's newsfeeds & recommendation videos during your work by integrating with your Google Calendar or it's built-in popup calendar. It even replaces the feeds with inspirational quotes in your focus hours so you can always stay motivated!.
The browser extension is currently only supported on Chrome browser but would soon be available on firefox and safari & on mobile!
Pricing: The pro version of the app (calendar integration) comes at a 7 days free trial. The app can also be used free forever without a calendar integration Pricing page.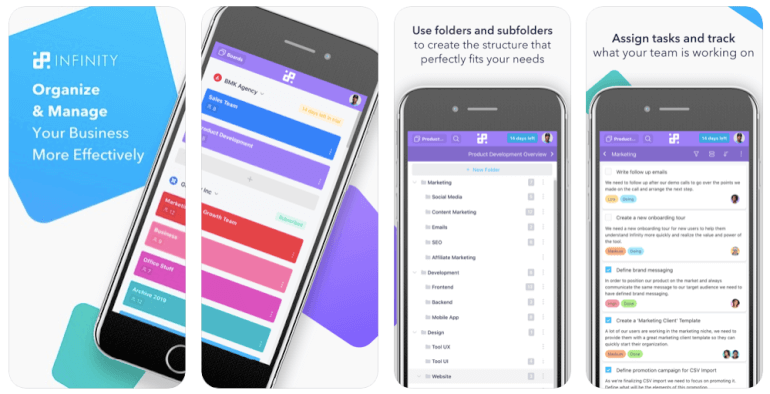 Infinity is a one-of-a-kind software that lets you plan, manage, and organize your work, team, personal life, and everything in-between in one place, any way you want. The primary idea behind this awesome tool is to boost your efficacy and productivity at as many levels possible!

In fact, what you can do with Infinity is only limited by your imagination. Whether it be handling simple personal to-do lists or extensive project management for several team members, using the tool's building blocks—workspaces, boards, folders, and items will help you get yourself together fast and get even faster to wherever you are heading to.

Packed with a myriad of superb functionalities (6 views, 20+ custom attributes, multiple customization options, and team collaboration features among other things), Infinity makes it easy to plan, track, and achieve whatever goal you have in mind and make everyone happy - yourself, your team, and your clients.

Lastly, it integrates with over 3,000 apps, including Clockify and Trello, and it is available as a web, desktop, and mobile app (for both Android and iPhone), which makes it a breeze to tackle work anytime you feel like it.
Pricing: You can currently get Infinity at a special lifetime price, starting at $249 for 10 team members and 50GB of storage.
3. Google Calendar
Google Calendar, also known as G Cal, is a simple and free calendar that allows you to build and manage a schedule for yourself or your team in just a few clicks.


You just have to input the hours and days & it will notify you when it's due. You can even add notes and attachments to the google calendar event. A lot of productivity gurus like Cal Newpart use it to time block their deep work sessions .

Pricing: Free
Instead of wasting time copy-pasting stock financials for every company you analyze, get all financial statements and key metrics annually or quarterly formatted for your spreadsheet by just entering the ticker.
Here's what makes Wisesheets so popular.
- 14 different exchanges covered
- data going back to 2002
Pricing: From $60 per year.
One of the most difficult aspects of running a small business is remembering all that needs to be done by everyone. ZoomShift is a scheduling and employee time tracking tool that allows you more control over your work schedule and that of your staff, allowing you to easily create timetables, assign shifts, and track labor hours.
Pricing: From $2 per user/month.
Scoro has all of the tools you'll need for effective time management, such as time tracking, billing, work reporting, and project and task management.
Here's what makes Scoro so popular.
- Track both actual and billable time and transfer the hours to an invoice
- Automate late invoice reminders, scheduled and recurring invoicing
- Email invoices to clients based on the hours worked
- Extensive project, task, and client management
- Reporting on work, sales performance, budgets, etc.
Pricing: From $26 per user/month.
ProofHub brings together all of the tools you'll need to manage time, tasks, project reports, file proofreading, and much more under one roof. You can manually track time in ProofHub or use timers. It responds to questions such as: Where does the team's time go? What are the project's billable hours? Did anyone keep track of how much time they spent on this project?
Pricing: Ultimate control plan at $89 /month, billed annually for unlimited users. Essential plan at $45 /month, billed annually for unlimited users.
Clockify is the ultimate time management tool - this time tracker and time management app allows you to track the amount of time you spend on various activities, giving you data to help you better your work routine.
Pricing: From $3.99 per user/month.
DeskTime is a basic time tracking programme with three key features: staff monitoring, project management, and productivity analysis. Additionally, by categorizing web pages and programmes into "Productive" and "Unproductive," this employee productivity tracking software is aimed to assist managers and their teams in identifying their unproductive tendencies.
Pricing: From $95 per user/month.
Zapier is a modern web automation solution that connects numerous apps to automate monotonous operations with a few clicks. The nice feature is that it works with a number of famous apps.
Here's what makes Zappier so popular.
- Sync with Google Calendar
- Publically share apps
- Set up triggers and actions
- Automate repetitive tasks
Pricing: Starter plan at $19.99 per month, billed annually.
Monday.com is a project management tool designed to help small and large enterprises coordinate their workforce. Users can also add code-free automations to their boards, reducing human error and allowing them to focus more time on the work that matters.
Here's what makes monday.com so popular.
- Fully customizable board to fit your workflow
- Mobile app version
- Automates mundane processes
- Automate repetitive tasks
- One flexible platform to plan, run, and track work
- It has a flexible reporting feature that will give users the time breakdown by tasks, projects, and clients
Pricing: Starter plan at $19.99 per month, billed annually.
Todoist helps you organize and simplify your day. You can manage your own projects and collaborate with friends, family, and coworkers using this modern to-do list software. Subtasks, subprojects, repeating tasks, notifications, multiple priorities, and more are all available.
Pricing: Free with pro plan at $3 per month per person.
Loom is a video messaging app that allows you to quickly share movies to spread your message.
You can record your camera, microphone, and desktop all at once using Loom. Using Loom's proprietary technology, your video is instantly ready to share.
Pricing: Free with pro plan at $8 per month.
Slack is a messaging app for business that connects people to the information they need. By bringing people together to work as one unified team, Slack transforms the way organizations communicate.
Slack makes it simple to communicate with your coworkers – chat with anyone inside or outside your company and collaborate as if you were in person. People can work in specific places known as channels, which connect the right people with the correct information. It's been the favorite communication platform for all businesses.
Pricing: Free with pro plan at $6 per month per person.
Clara is an artificial intelligence (AI) email time management programme designed to help you organize meetings in a highly automated manner.
How?
Clara simplifies the scheduling process by sending a simple email, and it identifies the best time that meets everyone's schedule without the need for back-and-forth. In a nutshell, it clears out your email and makes scheduling a meeting considerably faster, simpler, and easier.
Pricing: Free with pro plan at $99 per month per person.
Forest is the pioneered focus app that helps you save time, by encouraging you to pursue your tasks and avoid the tempting distractions on your phone such as social media news feeds .
Some of top productivity coaches in the world even use their app to break new records of their productivity or get to be more productive again.
The story is simple:
- Block websites distracting websites
- It plans a virtual seed in focus mode which eventually grows into a tree
- If end up going to distracting websites you blocked your tree dies immediately
- If you manage to stay focused on all your tasks within their 30-minute time-frames, you cultivate an entire forest
The best part? If you collect enough coins, they'll plan plant a real tree for you somewhere
Pricing: $1.99 installation fee.
Otter.ai is an AI app with a mission to save you time by transcribing meeting notes and audio logs.
Otter is a fantastic tool for people and companies who spend a lot of time in meetings, negotiating with clients, or conducting interviews. The software records audio, which is then transcribed by AI while taking into account different voices. The entire procedure should take no more than 30-40 minutes, allowing you to focus on other important tasks.
The software also has the following features in addition to transcription:
- Zoom integration (to record and transcribe meetings)
- The free version allows 10 hours of audio transcribed per month
- Lets you search through transcriptions and export them
- Adding annotations, highlights, and comments
Pricing: Free with pro plan at $8.33 per month per person.
Notes, documentation, wikis, projects, and collaboration can all be done with Notion. You can use it alone, with your team, or as a whole corporation. Start for free, then invite your entire team.
Best features:
- Create documents, checklists, organize notes
- Task management
- Answer questions at scale
- Onboard new employees
Pricing: Free with pro plan at $4 per month.